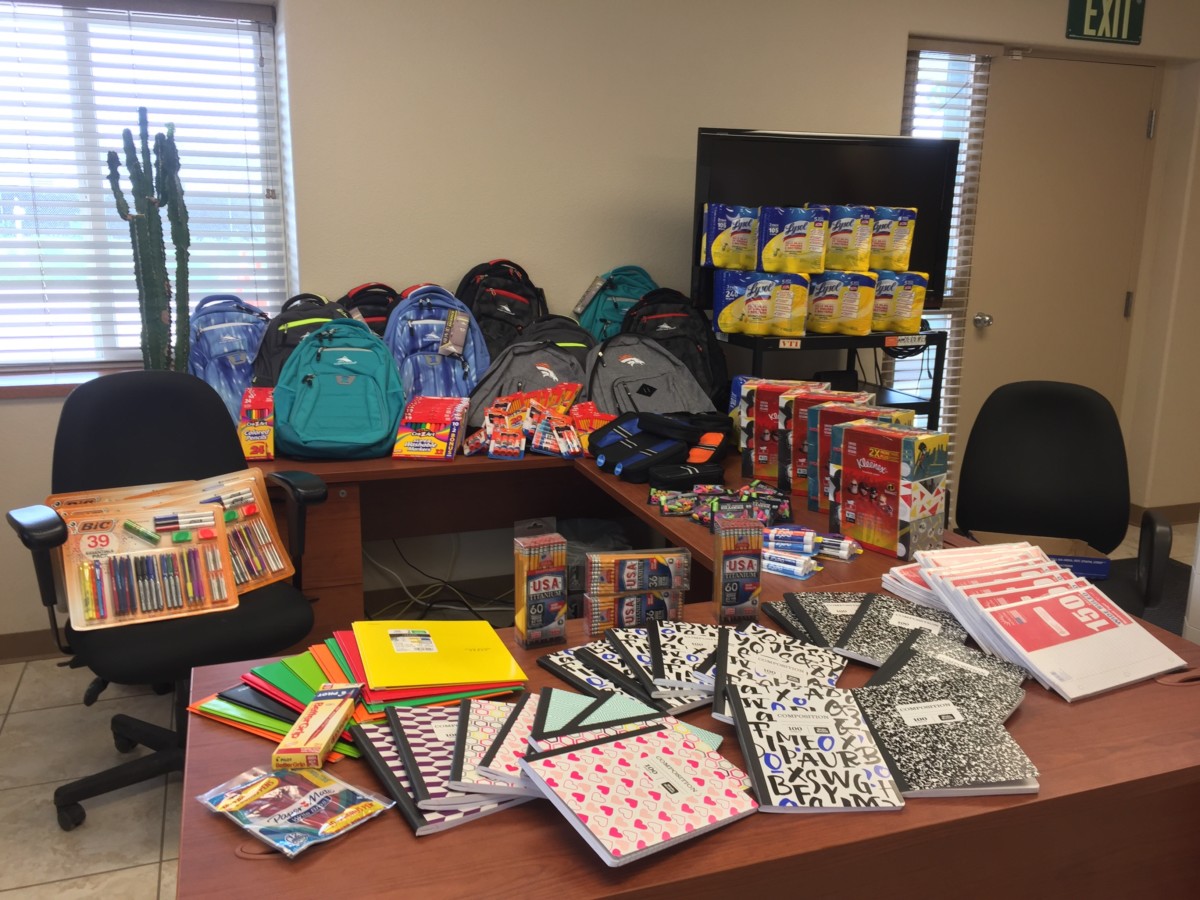 Colorado Natural Gas Partners with Pueblo Schools to Provide Supplies to Kids in Need
LITTLETON, Colorado – Colorado Natural Gas, Inc. (CNG) recently donated back-to-school supplies for students at Sierra Vista Elementary.
Corey Thompson, Colorado Natural Gas's Pueblo West District Manager, gathered the backpacks and other supplies and delivered them to the school. He was also able to purchase some cleaning and classroom supplies for the teachers.
"At Colorado Natural Gas, we strive to be a community-focused natural gas company," said Thompson. "Our employees who work in Pueblo also live in Pueblo, which makes our customers also our friends and neighbors. We are always looking for ways to give back and are grateful to help Pueblo students continue their education and thrive."
In addition to this donation, Colorado Natural Gas also recently completed its annual charitable giving program and provided grants to the following Pueblo charities:
Assistance League of Pueblo
Pueblo Rape Crisis Center
Sangre de Cristo Volunteers for Community
Valley Backpacks