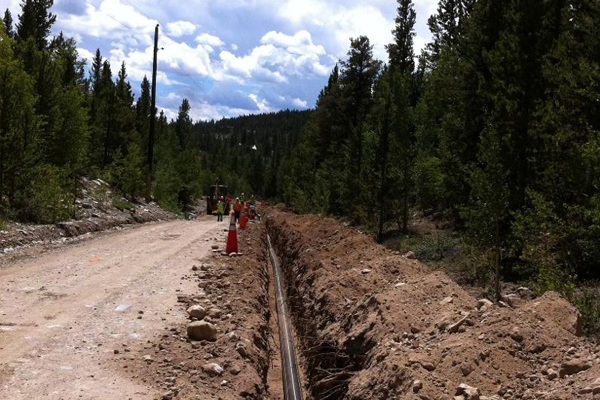 Maine PUC Grants Unconditional Approval to Summit Natural Gas of Maine, Inc. for Natural Gas Expansion in Kennebec Valley and Beyond
January 11th, 2013
AUGUSTA, Maine – On January 10, the Maine Public Utilities Commission (PUC) unanimously approved Summit Natural Gas of Maine, Inc.'s request for authorization to provide natural gas service to 17 Maine towns in the Kennebec Valley. The authorization allows the company to immediately begin construction of the natural gas pipelines. The company has unconditional approval to service several Central Maine communities that include Richmond, Gardiner, Farmingdale, Hallowell, Augusta, Sidney, Belgrade, Oakland, Fairfield, Waterville, Skowhegan, Norridgewock, Madison, China, Albion, Windsor, and Winslow.
"We are very pleased with the Maine PUC's unanimous decision to allow us to build and operate in Maine," said Timothy Johnston, vice president of Summit Utilities, Inc. "This is a big day for Summit Natural Gas of Maine and we're excited to get started. We have the technical and financial capabilities to serve Maine well, and since natural gas rates are typically 20-40 percent lower than propane or fuel oil, our services will have a huge economic impact by lowering the heating costs for many homeowners and businesses in the Kennebec Valley and beyond."
Maine PUC Commissioners Tom Welch and David Littell complimented Summit Natural Gas of Maine, Inc. on a "very good job" with the resulting agreement and Littell stated that this approval "will introduce very healthy competition to the Kennebec Valley area."
"Under Maine law, once we provide service to any customer, we may serve customers in any Maine town where no other gas utility is currently offering service. We are committed to serving many Maine communities in the future and offering the benefits of natural gas," Johnston said.
According to Maine Energy Dealers, the average heating oil usage is 850 gallons per year, costing residents $3,060 per year. To convert to natural gas, most homes will need a new natural gas boiler or furnace, increasing efficiency from 70 percent to 95 percent. With the increased efficiency, homeowners will use 25 percent less energy annually. After conversion, residential customers will experience an average annual savings of $1,630. The average small commercial customer will save an average of $5,140 annually.
Summit Natural Gas of Maine, Inc. will make an investment in the Kennebec Valley of approximately $240 million, creating an estimated 435 jobs, and plans to serve about 15,000 residential, commercial and industrial customers by its third year of operation. The project will start in the Augusta area and the pipeline will stretch north through Waterville and end in Madison. The company plans to begin construction by May 1, 2013 and expects to be operational by early fall. Representatives from Summit Natural Gas of Maine, Inc. will contact businesses and residents in the service regions in the next several months. For questions regarding Summit's natural gas service, call customer service at 800-909-7642.
There is a 21 day appeal period for the Maine PUC's ruling and Johnston said that based upon the unanimous decision by the Commission, unless there was clear abuse of discretion, the Maine Court is unlikely to reverse the Commission's decision. "This approval allows our team to get to work and start providing Maine citizens with a more affordable heating option."