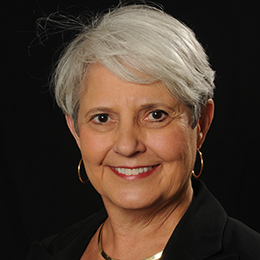 Arkansas Attorney Kathy Alexander Joins Summit Utilities, Inc.'s Board of Directors
June 8th, 2017
Alexander joins the Summit Board after the company's recent acquisition of Fort Smith-based Arkansas Oklahoma Gas Corporation
FORT SMITH, AR — Kathy Alexander, an Arkansas native and advisor at the Roberts Law Firm in Little Rock, Arkansas, has joined the Board of Directors of Summit Utilities, Inc. Summit recently acquired Fort Smith-based Arkansas Oklahoma Gas Corporation, which serves nearly 60,000 natural gas utility customers in Arkansas and Oklahoma.
"I am eager and excited to bring my deep appreciation for Arkansas and my expertise in the natural gas industry to the board of Summit Utilities as it expands its footprint with its acquisition of the Arkansas Oklahoma Gas Corporation," said Alexander. "It's a pivotal and exciting time in Summit's history and I look forward to playing a role in the continued growth and success of the company while remaining true to it and AOG's mission of providing safe, reliable and affordable energy solutions through exceptional customer service and commitment to community."
Kathy brings a wealth of experience in Arkansas and in the field of natural gas, having held positions as Attorney and Corporate Officer for Southwestern Energy Company, Senior Vice President and General Counsel to CenterPoint Energy Arkla, and having represented corporations before state regulatory commissions, the Federal Energy Regulatory Commission, and in state and federal courts.
Kathy has also served on the Alternative Fuels Commission, the Entergy Arkansas Advisory Board, as a Special Member of the Alcohol Beverage Control Board and as a Special Justice on the Arkansas Supreme Court. In addition, she was appointed by the Arkansas Governor as the Utility Representative to the State Energy Advisory Board and is active in her local and state-wide community.
"Kathy's addition to our board is an asset for this company. Her expertise positions us well for future growth and success as a natural gas utility with a proud tradition of quality customer service and commitment to pipeline safety and integrity," said Kurt Adams, Summit's President and Chief Executive Officer.
Summit Utilities, Inc. is a privately-held holding company that owns and operates natural gas distribution subsidiaries in Arkansas, Colorado, Missouri, Maine and Oklahoma, with the goal of providing natural gas service to previously underserved communities.